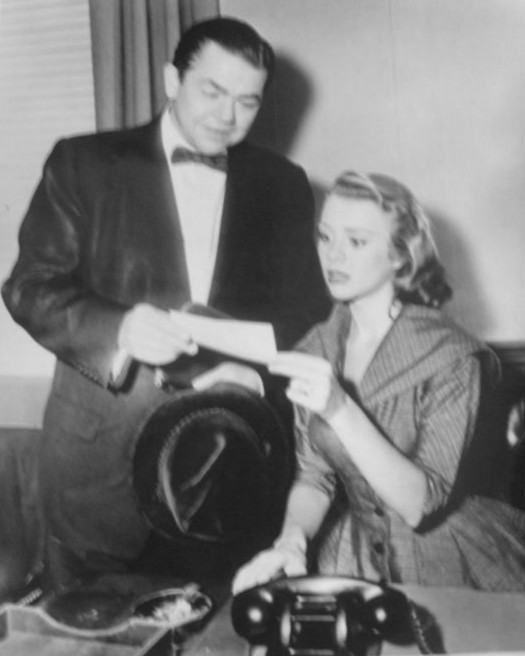 Could MacKenzie Scott disrupt Jewish philanthropy forever?
By Leonard M. Fuld (also posted on eJewish Philanthropy)
"My name is Michael Anthony, and for many years I was executive secretary to John Beresford Tipton, a multi-millionaire, whose charity was as boundless as it was mysterious. For it was his policy to give away anonymously and tax free one million dollars…"
So began each episode of the popular 1950s TV show, "The Millionaire."
The show's premise that anyone could receive a surprise, life-changing million-dollar gift made this program a hit.  Of course, it was just a scriptwriter's fantasy.  Though as a six-year-old, I must tell you I waited for that knock on the door.
MacKenzie Scott, an author and former wife of Amazon CEO, Jeff Bezos, is a real-world John Beresford Tipton.  Even more importantly, she is potentially a human disruptor in the world of philanthropy.
Most of us think of industry disruptions as events mostly involving technology.  Cell phones tossing out landlines, for example. 
People can also disrupt – in a positive and game-changing way. I argue that by how she has given away billions of dollars this year, MacKenzie Scott challenges key assumptions underlying how the nonprofit world works.
Many Jewish philanthropists have followed paths like Ms. Scott, who has taken the 10-year-old Buffett-Gates Giving Pledge to give away most of her wealth to benefit society. By the way, nearly 20-percent of the 200-plus individuals who have taken this pledge are Jews.
Nonetheless, the speed and the deliberate way with which she has taken on her commitment can teach us all a few lessons.
In her relatively short July 2020 blog post followed by a long list of grant recipients, she opened her heart. In her statement, Scott described how she approaches philanthropy, and in so doing, she sharply diverged from typical big-donor funding strategy.   Her actions also follow nearly the very highest of Maimonides eight levels for charitable giving.  She gives without being asked. And each time she and a team of advisors complete their due diligence, she makes her donation. After that, she trusts the nonprofits who deliver the services without question.  
If action speaks louder than words, you need to note exactly how she has executed on her promised asset giveaway.
Since July, she has sifted through a list of 6,490 potential candidates, then gave in rapid fashion over $4 billion to 384 of them across all 50 states, Puerto Rico, and Washington, D.C.  Most of her beneficiaries did not know Scott.   This was not an exercise of familiarity for her.
Aside from being dazzled by her generosity, I also noted the guiding principle of trust that underlies Scott's unfettered approach to giving.   In her July announcement, she said:
"I began work to complete my pledge with the belief that my life had yielded two assets that could be of particular value to others: the money these systems helped deliver to me, and a conviction that people who have experience with inequities are the ones best equipped to design solutions."
She deeply believes that the best way to help organizations is to simply give them the funds to do so.  In other words, she trusts those who spend their lives helping others and, in her words, "driving change."  
Sure, there may be unintended consequences to her generosity. Let's set those aside for the moment.   Instead, I believe by her actions Scott challenges the assumptions that funders and nonprofits have operated under forever. 
Assumption 1. We need the foundation structure.  This is a common assumption based on a long history of American Jewish philanthropy.
In a conversation I had with Hanna Shaul Bar Nissim, Visiting Scholar at the Lilly Family School of Philanthropy at Indiana University and Deputy Director at the Ruderman Foundation, she states that the American Jewish philanthropic community includes over 10,000 public and private foundations. 
Foundations indeed remain a popular giving vehicle but one that may be changing.  In Scott's case, she has given her funds directly or through a donor-advised fund (DAF).  She has no foundation and no need for permanent staffing.   
One funder I spoke with told me that an increasing number of Jewish philanthropists also have decided to go the DAF route.  They have done so because a DAF gives them more reporting privacy while at the same time affords them tax benefits like those they receive from a foundation.   
This simpler funding approach has given Scott flexibility and helped her avoided delay.    
Assumption 2. We need accountability. Arguably, funders do want to understand how their money is spent and how effectively it is used.  They also want to help and often have a lot of valuable expertise to offer.   
Scott has taken a different tack.  As mentioned above, she wants a certain level of vetting but not much more than that.  
Organizations receiving her gifts are free of the usual obligations demanded by funders.  No one has written a grant proposal.  Recipients do not have to produce reports on their program's impact.
Scott declares nonprofit monitoring less important than putting her money to work.     
Assumption 3. Nonprofits must compete for their donations.  What if Jewish nonprofits – many of whom doggedly compete for the same funders – suddenly receive only unsolicited, unqualified gifts? Might that change their attitude toward one another?  Perhaps they will collaborate more often, delivering their services at a lower cost, since they no longer compete for donations?  Suddenly you have a virtuous cycle that works in everyone's favor – donors and beneficiaries.
I wonder. Maybe the stories I have read about MacKenzie Scott are all part of a dream?  Perhaps there really is no such person.  The magic tales of her amazed, weeping, joyful July-through-December gift recipients were all a wonderful Maimonidean fantasy, or an extension of a 1950s imaginative TV program. I hope not.
What if more Jewish funders suddenly mimic Scott's actions "whose charity was as boundless as it was mysterious"?  What if ten, one hundred, ten thousand Jewish philanthropists follow in her footsteps? Who knows how our nonprofit landscape could change?  Just imagine that knock on the door.
Leonard Fuld is founder of a consultancy, The Intelligent Nonprofit, and author of four books. His blog, The Petulant Pushke, offers arguably humorous observations about the American Jewish nonprofit scene…its competition, its emotions, its aspirations, its irrationality, its hopes, and its stakeholders.